First of all I have to say I squealed out loud last night when I noticed that It's Toile Good reached 201 followers! I can't believe we've achieved such a milestone! Thank you to everyone who is here participating, reading, commenting and supporting what's going on at It's Toile Good. I'm tickled pink about this blog and the friends I'm making in bloggy land! I'm dying to do some sort of party with a giveaway - let me see what I can whip up because I want to CELEBRATE!
In the mean time, today's Friday Fave's are all about back to school...since that's what's been weighing on my mind lately! Maybe this post of ideas will be enough to suppress my urge to buy 1000 new boxes of crayons, markers, glue sticks, little scissors and wide rule notebook paper!
I'm thinking these would make great inspirational posters to line the walls of the hallway to my girls rooms. Great motivation to get going and start each day with a smile!
Not that we'll need this til mid-December, but this pencil scarf is presh!
This ruler wreath has been repinned a million times because it is too cool!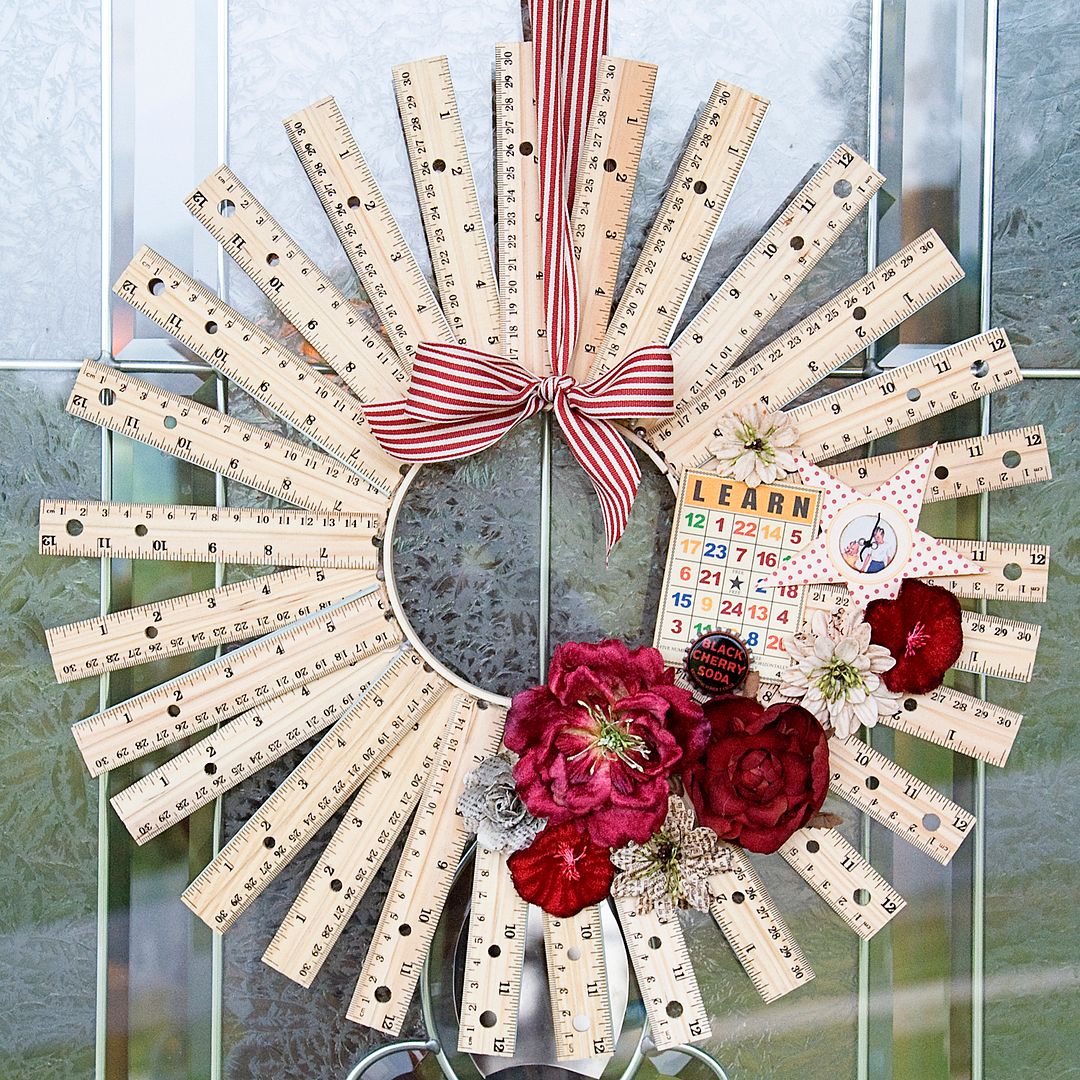 Thinking I'll send my kids to school the first day with these!
HAND SANITIZER!
A project that helps both students and teacher!
What are some of your fave back to school ideas! I'd love to hear your ideas on paper organization because I become inundated with so much of it and have yet to find a good solution!!
Happy Friday folks!